From relocating your dentist to dismantling the grand piano that has been collecting dust in the corner, there are few activities in this world that are more enjoyable than moving to a new home, or quite the opposite for some! After all, moving into a new home or office can bring on lots of excitement and improvements.
We love moving no matter what the occassion!
At Action Moving and Storage, we have all of the tricks and strategies of the trade that turn the moving process into an absolute breeze. Although we can't disclose all of our secrets, we wish to provide our readers with a trick that is guaranteed to make their moving experience much, much smoother – the magic box.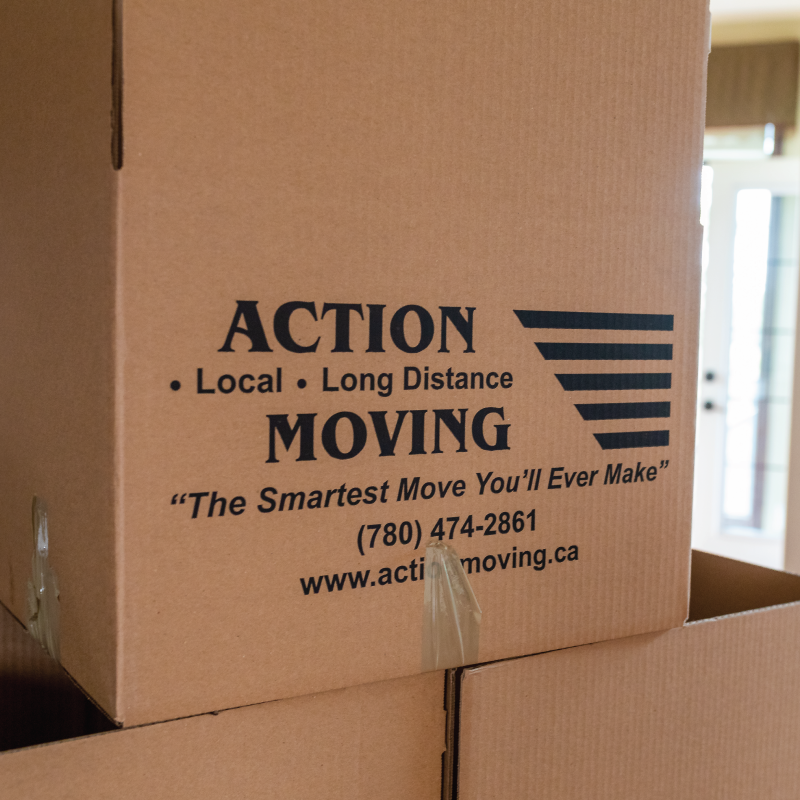 This box is an absolute blessing for those with little time on their hands performing a hectic move. It falls into the picture right when needed most – after the move is complete. No, we aren't talking about the moment that you finally start to re-assemble that grand piano. We are referring to the moment that you close the door to your new home behind you, take a look out at the literal ocean of unpacked items, and decide that it's time to call it a day.
Sometimes, it is important to know when to stop the moving process, and shut things down. This is going to be a lot easier when you have everything you need for your first (unpacked) stay. The true magic is simple: by preparing this box in advance, you won't need to find yourself rifling through countless possessions trying to locate your toothbrush after a day of back-breaking labour. Here is a simple, but effective recipe:
Start with a box! Any box will work, the sturdier the better. It does not have to be exceptionally large, but should ideally hold more than just a set of matches.
Assemble everything that you will want for your first night's stay. For most people this should include pyjamas, toiletries such as toothpaste and toilet paper, charging cables for electronics, and potentially even a blanket and pillow.
Don't forget snacks.
Essential documents including passports, SIN cards, and the like should ideally be kept with all of the above in a separate plastic bag.
Once everything is together, seal that box up well. It basically contains some of your most important possessions, so this should be a bit of a no brainer.
On moving day, think of your magic box as a constant companion, sort of like an immobile golden retriever puppy, albeit less adorable. It should follow you wherever you go, and you should always know exactly where it is.
When the time comes, and you are desperate to brush your teeth (IE snack) so that you can finally call it quits for the day, you don't have to look far.
The magic box is exceptionally useful when you are moving with young kids. Adding their antics into the complicated moving equation is going to be exponentially less fun when you are stuck digging around for their favourite toys. Make the transition into their new home as easy as possible by packing up all of their essentials, right beside yours.
Moving isn't fun, unless you have a magic trick up your sleeve.
That's enough secrets from the Action Moving and Storage team for now.