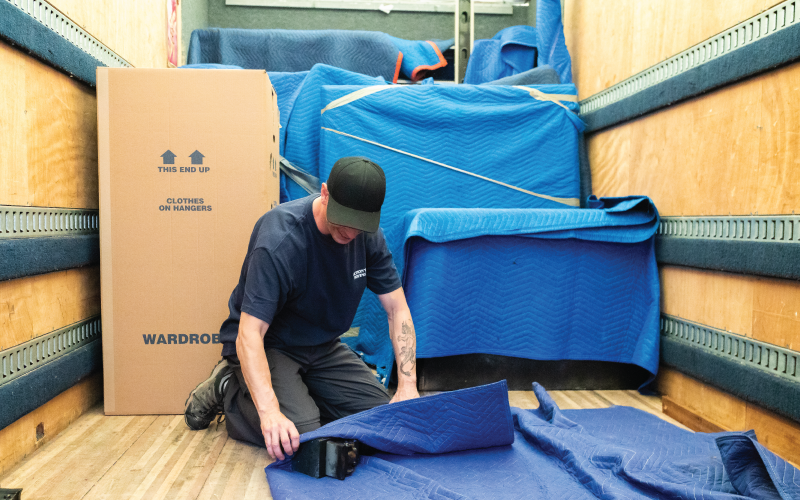 If you are moving your office or workspace and want the job done with precision and efficiency you may want to consider a commercial mover like us. No matter how big or little the job is or how far or close away you are moving, you can put your trust in professional movers to make your office relocation easy and painless.
When you choose commercial movers you can push your worries aside and have confidence that your items will arrive safe and exactly to plan, sticking to your individual timeline. We pack and transport all items such as desks, electronics, stationary, supplies, personal items and more. We also provide storage solutions so that you items remain safe until you are ready to use them again
Action Moving & Storage provides the proper supplies to pack and keep items in mint condition. Nothing gets missed especially when you have a professional office mover project manager assigned to your independent move which ensures every little attention to detail.
We have a vast experience and skill which is essential to make sure all your valuable items are handled with care. We all know how expensive technology can be, your computers and server rooms are guaranteed to not suffer a scratch. All of your items, even exceptionally fragile objects are safe in our hands.
We have all the tools, equipment, and supplies to ensure protection for your sensitive office items. All your big and bulky items are easily transportable when you leave it up with experienced professional movers, we can maneuver around tough tight spaces and difficult terrain. With copious amount of loading knowledge, we strive to guarantee nothing during transport will shift, avoiding any possible damage.
Action Moving & Storage don't just deliver from point A to point B, we value your time and trust and we make sure you are unpacked to ensure you can resume your business. We organize all of your items and use box coding to safeguard every piece of furniture is set-up in the designated room.
Whether you're moving into a smaller office, getting newer equipment or if you are looking to become less cluttered, we also take the responsibility of disposing your unwanted items.
Action Moving & Storage is your local commercial moving company in Edmonton with a plethora of experience when it comes to moving offices. We service Edmonton, St. Albert, Sherwood Park, Beaumont, Leduc, Spruce Grove and all surround areas. We also move to British Columbia and Saskatchewan. We've provided an endless amount of office moves of all shapes and sizes with a smooth transition to their new homes, taking care and speed to the next level because we know how crucial time is in a growing business.
If you you have any questions for us, please call us directly at 780-474-2861 and we will be happy to assist you.