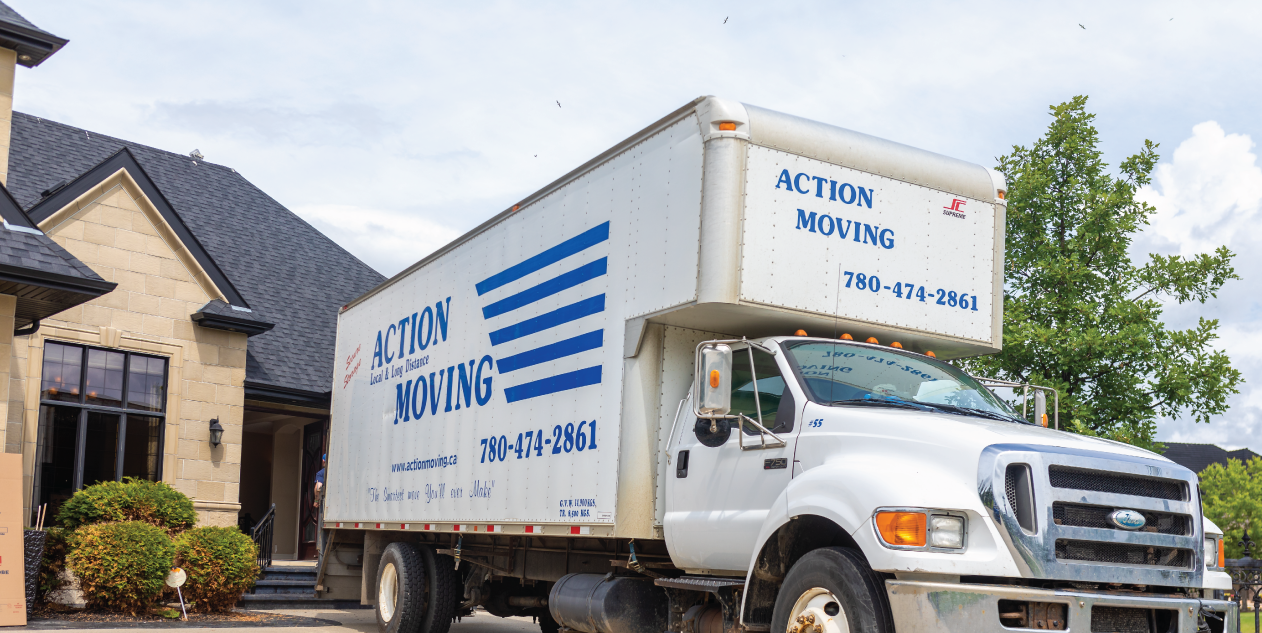 Edmonton's Trusted Moving and Storage Company
The smartest move you'll ever make!
Local Edmonton Movers & Long Distance Moving Company
Dear Valuable Customers,
The health and safety of our customers and team members continue to be a priority for Action Moving and Storage. We want to assure customers that we are working diligently to protect the safety and health of everyone on their move day. We have increased cleaning and sanitization procedures for our trucks and office. Our team members are washing their hands diligently and sanitizing throughout the day as well as wearing gloves and other protective equipment as required. And most importantly we practice physical distancing at all times. Additionally, we have directed our team members that anyone with symptoms of illness do not report to work. The well-being of our community is our top priority and we appreciate everyones support during this time!
Let us take care of all your local and long distance moving and storage needs!
Action Moving and Storage are your professional, reliable and affordable movers based out of Edmonton.  We have been serving clients across Western Canada since 1988 helping with all their moving and storage needs from British Columbia to Saskatchewan.  We specialize in residential moves be it local or long distance, office relocation, commercial moves, packing, storage and friendly smiles!
Our trusted team of Edmonton movers will take care of all the hard work for you like packing, organizing, securing and storing.  We also offer a secure storage facility located in North Edmonton with full-service pick up and return of belongings as required.   Get peace of mind for your move and call us today!
Our Moving Services
We are here to make your move day as easy and convenient as possible.  From packing and organizing, to storage, you can breathe-easy knowing that Action Moving and Storage has your best interests at heart.  Please select a service for more information.
Latest Happenings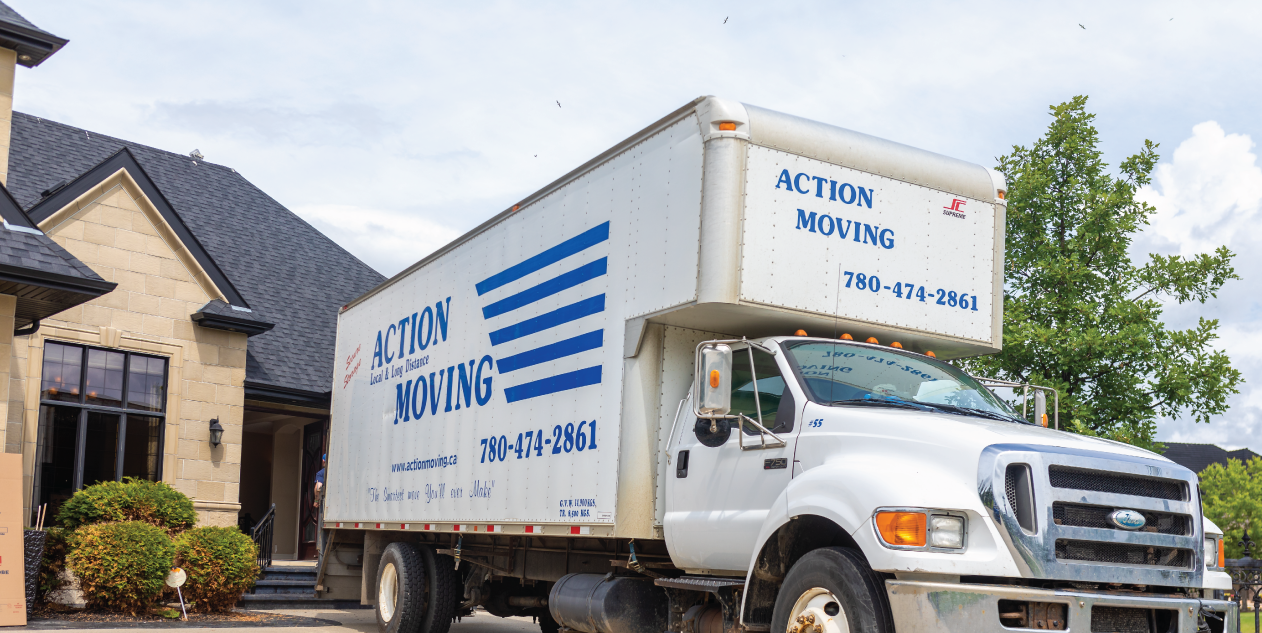 Why Choose Action Moving and Storage
We are a family owned and operated moving and storage company and we pride ourselves in providing the best quality service at affordable rates since 1988.  You probably have seen our blue trucks around town!
We have fully equipped 3, 5 and 7-ton trucks ready to handle any move and relocation requirements. We also provide convenient and secure storage containers for your furniture and other belongings should you need it.
Top 3 Best Moving Company
We won one of the 3 Best Rated Awards for Movers for 2018!
20 Years BBB Accredited Business
Long-term members of the BBB with a proven track record of satisfied customers!
Friendly & Reliable
Let us help make your move stress and hassle-free!
Moving Tips
The Covid-19 pandemic has disrupted the daily lives of Canadians, Americans, Sumerians, Mongolians, and basically everyone around the world. The sheer impact of this Globe-spanning virus is both incredible and disturbing. Despite lockdowns and social distancing…
Customer Feedback
"The Action team went over and above our expectations. A stressful transition in our lives was lightened by the care and professionalism of our movers and packers.
Relocating across the province was made easy because of the choice of services available. Action Moving was delightful from quoting to booking, packing, shipping, delivery and setup. Highly recommend to anyone needing everything for their move or just delivery."
– Allisa G.
"We had a great experience with Action Moving & Storage. They came right when they were scheduled and worked very quickly and efficiently. The movers were awesome, very respectful of all our stuff and our house. The whole process from booking to the actual move was seamless and everyone was very kind and easy to work with."
– Laura C.
"Over the top movers to hire. Just hired them for the third time. Can not hire anywhere else. Very professional, as always, and goes the extra to make sure all items are moved perfectly from pick up to drop off. No hassles. Highly recommended. Pricing is very reasonable. These guys are the BEST !!! 5 out of 5 again."
– Patricia G.
Get Your FREE Estimate Today!
Fill out this short form and we'll be in touch within 24 hours: