For All Your Local and Long Distance Moving and Storage Needs!
Action Moving and Storage are your professional, reliable and affordable movers based out of Edmonton. We have been serving clients across Western Canada since 1988 helping with all their moving and storage needs from British Columbia to Saskatchewan. We specialize in residential moves be it local or long distance, office relocation, commercial moves, packing, storage and friendly smiles!
With more than 30 years of experience as a professional moving company, we understand the moving process and have solutions to all the problems before they reach us! So, you will get your belongings safely with our efficient service.
Our trusted team of Edmonton movers will take care of all the hard work for you like packing, organizing, securing and storing. We also offer a secure storage facility located in North Edmonton with full-service pick up and return of belongings as required.
Being one of the most efficient Edmonton moving companies, we make your moves stress-free with timely processes and an excellent logical approach. Our customer's valuable possessions are our responsibility, and we take pride in fulfilling their moving needs to our full potential.
As a family-owned and operated moving company, our team of movers are hardworking, skilled, and trained to perform their tasks. In all these years of experience, we have continued to gain the trust and support of our customers, and they also appreciate our never-ending efforts. After all, we believe that moving is more about building relationships with our customers.
So, you can rest assured that none of your possessions will get any damage with our outstanding customer service.
Get peace of mind for your move and call us today!
Our Moving Services
We are here to make your move day as easy and convenient as possible. We provide all the moving services under one roof, and you can sit back while our professional employees do all the work for you!
From packing and organizing to storage, you can breathe easy knowing that Action Moving and Storage has your best interests at heart. While we always have your back, you can keep moving forward!
Please select a service for more information.

Local Moving
We move anywhere in Edmonton, Sherwood Park, St. Albert, Spruce Grove, Leduc, Fort Saskatchewan and more!

Student Moving
We can help make your move from high school to college or university smooth and stress-free!

Office Moving
Our team of movers are experienced in both internal and external moves, let's get started today!

Storage
Secure, dry and monitored storage services for long and short term rentals.  With our storage solutions, our customers have been extremely impressed, and they continue to praise us for the great service.

Apartment Moving
Coordinating with building operations and moving in tight spaces is our specialty!

Long Distance Moving
We offer moving and storage services to and from anywhere in Western Canada.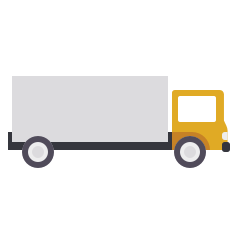 Commercial Moving
Our main focus is providing you with the necessary services to minimize your company's downtime and maximize your moving budget. Our commercial moving services are reliable, safe, and absolutely outstanding!

Packing and Unpacking
Exactly as it sounds, you just sit back and point. We will do all the heavy lifting for you. Besides the moving service, our packing services and unloading services have proved to be highly convenient for our customers.
Local Edmonton Movers & Long Distance Moving Company
The health and safety of our customers and team members continue to be a priority for Action Moving and Storage. We want to assure customers that we are working diligently to protect the safety and health of everyone on their move day. We have increased cleaning and sanitization procedures for our trucks and office. Our team members are washing their hands diligently and sanitizing throughout the day as well as wearing gloves and other protective equipment as required. And most importantly we practice physical distancing at all times. Additionally, we have directed our team members that anyone with symptoms of illness do not report to work. The well-being of our community is our top priority and we appreciate everyones support during this time!
Get an Estimate
Fill out our FREE Moving Quote Form and we'll be in touch with you within 24 hours. Our free quote is also available for those who want our services but at short notice.  
Plan Your Move
We will help guide your entire move from A to Z so you don't have to worry about anything! 
Schedule Your Move
Let's choose a suitable day and time for your big move and take the stress off your plate.
Why Choose Action Moving And Storage
Here are all the reasons why choosing Action Moving And Storage can be the best Edmonton moving company for you!
More Than 30 Years Of Experience
We are a family owned and operated moving and storage company and we pride ourselves in providing the best quality service at affordable rates since 1988.  Many of our workers have been with us for several years, and their professional experience makes them highly reliable and trustworthy for all the moving tasks. You probably have seen our blue trucks around town!
Affordable Rates
Despite having years of experience in moving boxes from one place to another, we still have reasonable prices so that our customers can stay at rest. Although we're professional movers, you must have seen that we offer the same price as other reliable ones. Sometimes, even less than them!
Secure And Convenient Services
We have fully equipped 3, 5 and 7-ton trucks ready to handle any move and relocation requirements. We also provide convenient and secure storage containers for your furniture and other belongings should you need it.
While you sit back and supervise the employees, they will handle all the moving tasks with no effort from your side. Apart from moving furniture, our services furniture assembly as well. Also, they will load all the furniture carefully into the trucks and move it to your new house.
All Services Under One Roof
Just because we're a moving company doesn't mean we cannot handle other aspects of the process. Our goal is to provide convenience and support to our customers and make their move easier with our moving supplies. Some of our other services are:
Packing services
Long-distance moving services
Unpacking services
In our packing service, our workers will safely pack all your belongings in the boxes. In case of fragile and breakable items, we have proper packing solutions to keep you away from any loss!
Then, they'll load it into the moving truck while ensuring that none of the fragile items gets broken during the process. Our workers are well-trained to drive their moving truck and reach the destination safely.
They're also trained to unload the moving boxes into the house and unpack and assemble furniture for you.
Top 3 Best Moving Company
We won one of the 3 Best Rated Awards for Movers for 2018! Among all the movers in Edmonton, our services are one of a kind!
20 Years BBB Accredited Business
Long-term members of the BBB with a proven track record of satisfied customers!
Friendly & Reliable
Our staff is highly cooperative and friendly towards our customers. We make sure to reach back to our customers as soon as possible when they send a free quote.
Our hardworking staff is also available for any queries you might have. Whether it's for the international moving or local move, we have got everything covered to give you guys peace of mind.
Let us help make your move stress and hassle-free!
Moving Companies Edmonton
There's a reason Google is recommending us when you Google "moving companies Edmonton". Our stress free, locally owned moving company has been providing movers in Edmonton for over 20 years now. We look to provide a hassle free moving experience and will do an excellent job at the same time.
Professional Moving Company
No hidden fees. Apartment movers, office moves, commercial moves and even long distance moves. Our moving trucks are equipped with the best movers. We offer an affordable price. Get out the packing supplies. You handle the bubble wrap, packing tape, and moving supplies and our mover guys will do the heavy lifting. If you're ready to work with reliable movers guaranteeing top-notch delivery services, click here to get a free quote Edmonton.
Commercial Moving Services & more.
Our moving service is not just limited to family members and residential. Our experienced movers also offer commercial, senior citizen or a long distance move . Let us know all the details for your Edmonton move. Contact us to get your estimated costs.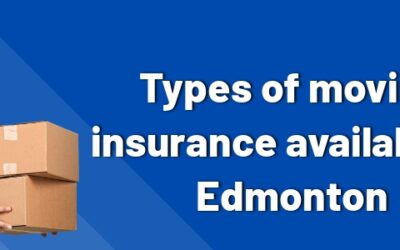 Types Of Moving Insurance Available In EdmontonMoving can definitely be a stressful experience. You have to sort, pack and transport all of your belongings. An important part of the process is deciding what kind of insuranceyou want to purchase for protection against...
read more

"The Action team went over and above our expectations. A stressful transition in our lives was lightened by the care and professionalism of our movers and packers.
Relocating across the province was made easy because of the choice of services available. Action Moving was delightful from quoting to booking, packing, shipping, delivery and setup. Highly recommend to anyone needing everything for their move or just delivery."

"We had a great experience with Action Moving & Storage. They came right when they were scheduled and worked very quickly and efficiently. The movers were awesome, very respectful of all our stuff and our house. The whole process from booking to the actual move was seamless and everyone was very kind and easy to work with."

"Over the top movers to hire. Just hired them for the third time. Can not hire anywhere else. Very professional, as always, and goes the extra to make sure all items are moved perfectly from pick up to drop off. No hassles. Highly recommended. Pricing is very reasonable. These guys are the BEST !!! 5 out of 5 again."
We had Stef and his team complete our move today. All 3 were efficient, organized and professional. We have used Action Moving multiple times and they never disappoint!!
on time service and the guys were careful with items and the guys were great to work with
Maxine Howland
2023-07-21
Hi. If you need a great quality...great value.. totatally professional and responsive moving company, Action should be your choice. They provided excellent service on our move from Bon Accord to Bonnyville, AB. Shannon came to our home to give us an estimate and a very reasonable flat rate price.. Steve, Cody, and Travis showed up on time and worked like mad for 10 hours to get everything packed and loaded. They are very polite, cheerful and upbeat young (to us) men! Everything was well wrapped and padded; nothing was broken or damaged in transit, and our full freezer was kept plugged in overnight. The next day they arrived at Bonnyville, again on time, quickly unloaded and placed things where we wanted them...then packed up and were on their way. We were very impressed with everything about this company...(especially Travis, Cody, And Steve, THANK YOU and kudos to you you guys!)..and highly recommend Action Moving!
Cody, Steve and Ashlee did an amazing job with our move! They were quick and efficient, while also being kind and considerate. I will be recommending these guys to friends and family. Thanks for the hard work!
Vanessa Amundson
2023-06-29
Awesome experience with this moving company! The guys worked hard, were very polite and respectful and did a great job being careful moving everything! Plus they were FAST! This is my first time using movers and it was excellent, would definitely use them again!
Leanne Cummings
2023-06-29
Smooth, on time and the guys were great!
Jessica Reeves morin
2023-06-27
You guys are very professional. Thank you for everything !
Action movers are simply the best. In one of the most stressful times of my life, the professionals they sent were not only fast and efficient, but very flexible with our changing needs. They took excellent care with not just our house but with us as well. Not a single complaint or issue of any kind from them or us. Trust me, these are the movers you want.
Daytona Homes Edmonton
2023-06-20
Efficient, hardworking and respectful team to work with!
Open Hours
M to F: 8AM – 5PM
Sa: 9AM – 12PM
Su: Closed