Full Service Local Storage Units in Edmonton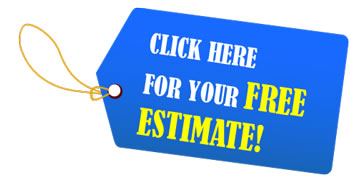 We take the stress out of your storage needs. Our professional movers will arrive at your residence or business, load up any furniture, boxes, tools, or possessions that you want to have stored. All storage items will be tagged, labelled, and the moving team will provide you with a detailed listing of all the items. While your belongings are in one of our storage containers, they will be protected by our moving pads and blankets. You can feel confident that all your possessions are safe and secure in our waterproof, fireproof, and rodent free storage containers. When you are ready to have your items returned from storage, we simply load everything back into our moving trucks and deliver them to your requested location.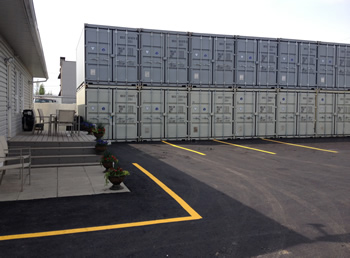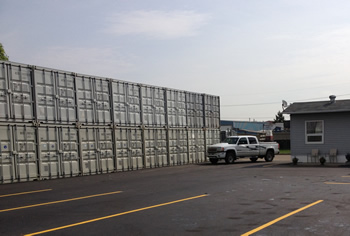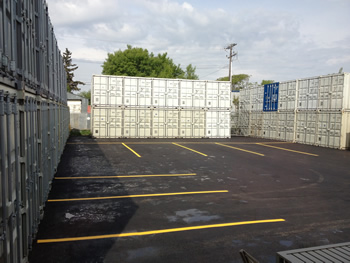 Personal Units
Planning a move?
Store your household goods in our secure facilities until you're ready for them. You'll save even more money when you use our convenient monthly lease. It's your perfect short term storage unit solution.


Remodeling your home or business?
Make things easier on yourself by using our convenient full service storage service to store bulky items out of the way. Your project will go more smoothly and your belongings will stay safe and undamaged.


Are things just getting too cluttered around the house?
Zap that clutter and have the peace of mind of knowing your valuables are safely tucked away in one of our secure personal containers.


Full Service Business Storage Containers in Edmonton YEG
If you're looking for the perfect place for tools, we have your ideal solution; keep your tools and construction equipment safe at our Edmonton storage facilities.
Don't sell your excess retail inventory at a loss! Our containers are perfect for retail storage and your inventory will be fresh and ready to sell next year.
Do you have important business archives, records, or other private business items you would like to store securely out of the office? We can offer you the ultimate in privacy and security with one of our secure storage containers for your business storage needs.
Contact Action Moving & Storage today at (780) 474-2861 and speak with one of our Moving and Storage professionals for more information on our local Edmonton storage units.